Service & Inspections
We'll Keep You Up and Running!
Factory Authorized Warranty / Service Center for CM, Coffing, Budgit, Yale.
We Also Service All Other Major Hoist Brands!
Experienced Service Technicians, Factory Trained and Certified.
New England's CM / Coffing Master Hoist Distributor & Parts Depot.
Periodic Safety Inspections for OSHA / ASME Compliance.
Operational / Safety Instruction - Hoists / Cranes / Rigging.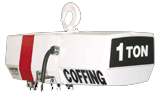 We Know Our Hoists -Inside and Out!
In Shop Repairs - Bring or ship your hoist to us for inspection, disassembly, and trouble-shooting. We'll report back to you with an estimated cost to repair vs. replace. You can rely on our large inventory of repair parts and brand new hoists IN-STOCK for a quick turn-around!

Outside Service - We'll come to you and inspect or repair your hoists on-site. We'll see your lifting application and examine any conditions that may be affecting the operation of your crane and hoist equipment.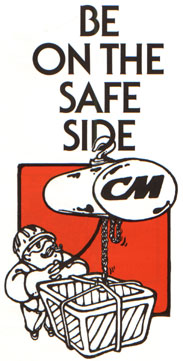 Hoist & Crane Safety Inspections
Why?
Worker Safety is Most Important!
Compliance with OSHA & ANSI Regulations.
High Cost of General Liability Insurance.
What?
Comprehensive "Periodic" Inspections - We'll take the covers off!
Detailed reports describing the condition of your equipment.
Safety and repair recommendations to correct any problems.
Safety Training Seminars
The Do's and Don'ts of overhead lifting.
Hoist and crane operations training.
The proper use of slings & lifting attachments.