Our Products
Whether you're looking for a powered hoist, a new trolley, or a complete lifting system, you can count on Abel Distributors, Inc. (ADI) to provide everything you need to meet your requirements from top to bottom, including replacement parts, service, and training. We want to support you for many years to come!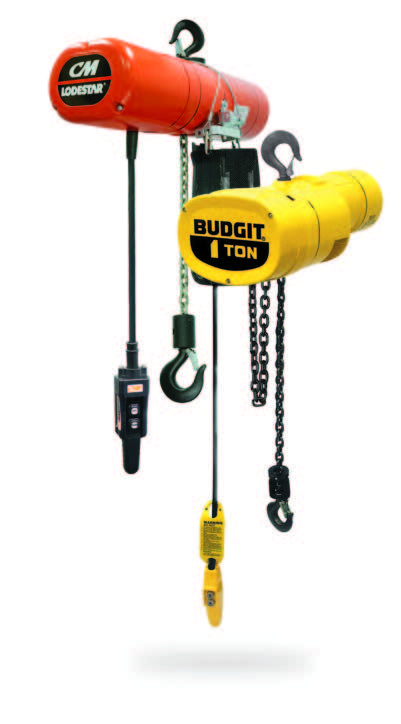 Powered Chain Hoists
For top quality and reliability in off-the-shelf as well as specific application requirements, you can rely on brands and models such as Lodestar, EC, and JLC- offered in single, two-speed, and variable speed models, with capacities ranging from 1/8 ton to 15 tons. In addition, many models are available for low headroom, spark resistant, pneumatic, food service, and clean room applications with standard and extra long lifts and controls.
Manual Hoists & Pullers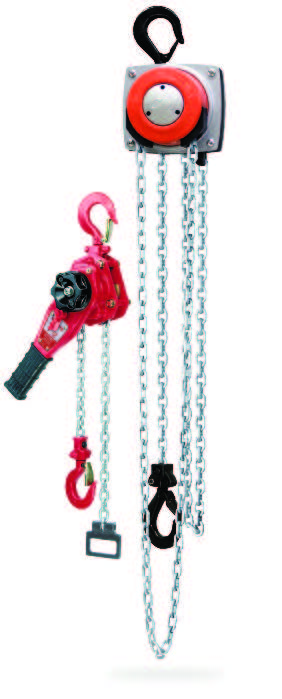 Hand chain hoists and pullers are ideal for portable use and many tough industrial applications where powered units may be impractical. Capacities range from 550 LBS to 50 tons. Manual hoists and lever tools are also widely used in the construction industry for lifting, pulling, or positioning a load.
Powered Wire Rope Hoists
Wire rope hoists are offered in a wide range of capacities and speeds, single or multiple reeving, with standard or true vertical lift. These hoists are usually lug mounted to their trolleys and often designed for use with large overhead crane systems where very heavy lifting is required in excess of 10 tons. Many models are also available for low headroom and other special applications.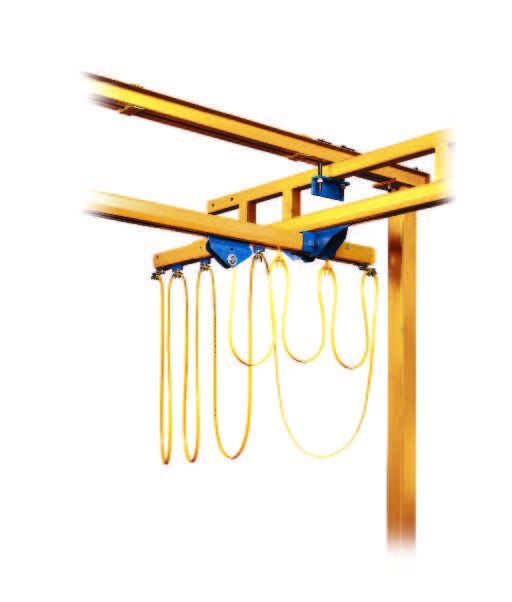 Work Area Cranes & Monorails
We offer complete enclosed track system packages - pre-engineered, smooth operating, free-standing or ceiling mounted, in capacities ranging from 1/8 ton to 2 ton. Just add a hoist, such as the Lodestar or JLC, and you're ready to go! Modular system design is easy to install, re-locate, or expand in the future. Bridge spans are available up to 34' with unlimited runway length. Single track monorails can be any length you need.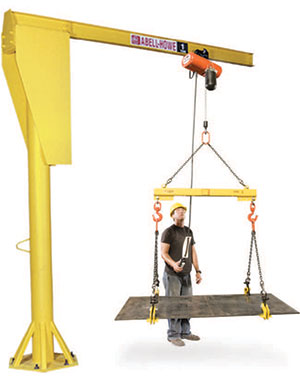 Jib Cranes & Gantries
Sometimes the best solution is a "swing arm" jib crane, up to 360-degree rotation, providing an arc of lifting coverage just where you need it. A jib crane can be supplied with its own column or bracketed to an existing building column. For greater versatility and portability, choose a rolling "A-frame" gantry crane, available in standard or adjustable height & width models.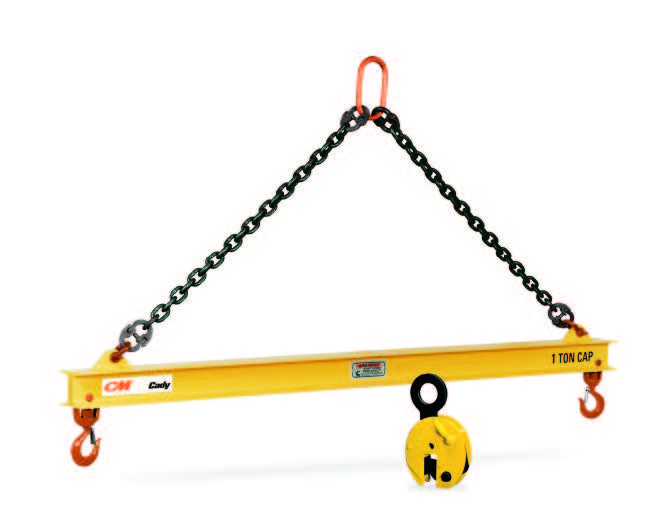 Rigging Products & Lifting Devices
For attaching a load, many customers use chain, wire rope, or nylon and polyester web slings, alloy or carbon shackles and fittings, hoist rings, spreader beams and other below-the-hook lifting devices which can be custom designed for handling rolls, coils, sheets, bundles, pallets, drums, and any other load, materials, or product you need to pick up.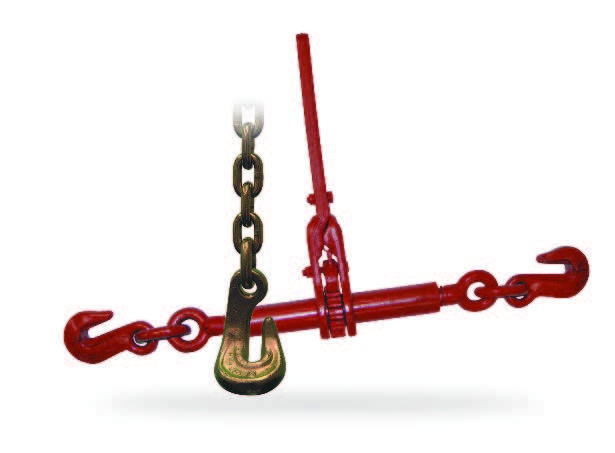 Transportation
For heavy-duty trucking, load binders and chain assemblies are available in various sizes and capacities. The patented "Sixth Wheel" ratchet device is an ergonomic way to raise and lower the dolly legs of tractor trailers.
Training
We work closely with the Columbus McKinnon Corporation (CM) to conduct safety seminars and training for our customers on the proper operation of overhead hoists and rigging. CM also offers an extensive program of maintenance and inspection training courses at various locations throughout North America, as well as on-site at private companies and industries.